CM2.6 Ocean Model Analysis¶
This notebook shows how to load and analyze ocean data from the GFDL CM2.6 high-resolution climate simulation.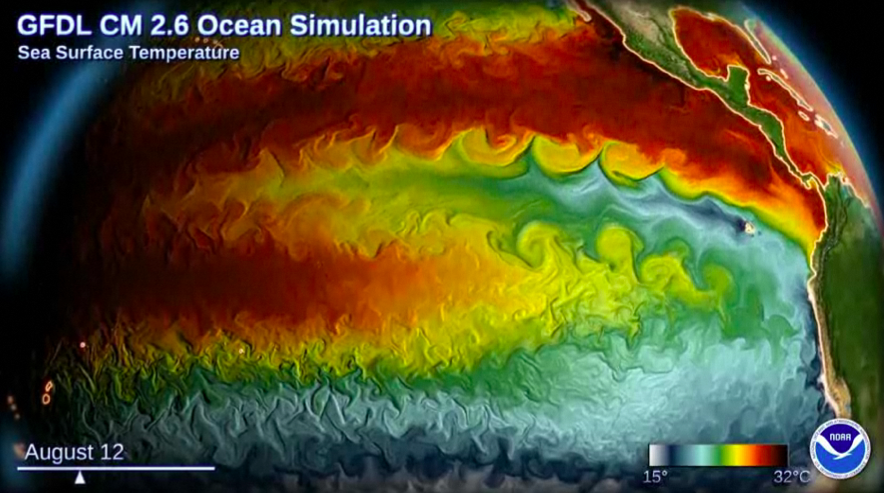 Right now the only output available is the 5-day 3D fields of horizontal velocity, temperature, and salinity. We hope to add more going forward.
Thanks to Stephen Griffies for providing the data.