"We'll Cross the Streams": Combining Asynchronous Data Streams¶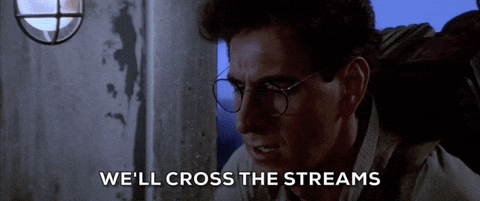 In this notebook you will:
Acquires multiple asynchronous "streams" of data.
Align them based on time and perform basic computations, like normalization.
Recommended Prerequisites:
Configuration¶
Below, we will connect to EPICS IOC(s) controlling simulated hardware in lieu of actual motors, detectors. The IOCs should already be running in the background. Run this command to verify that they are running: it should produce output with RUNNING on each line. In the event of a problem, edit this command to replace status with restart all and run again.